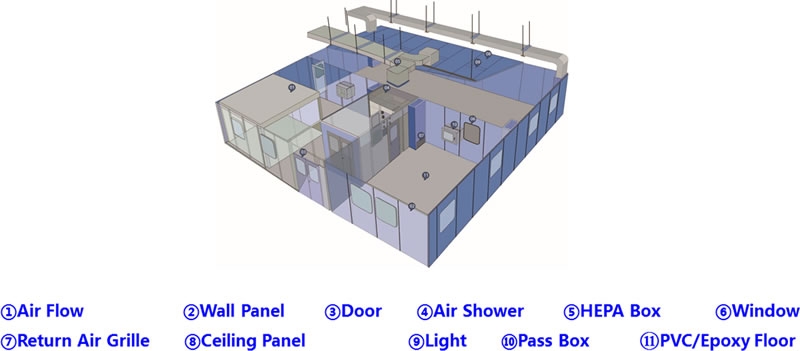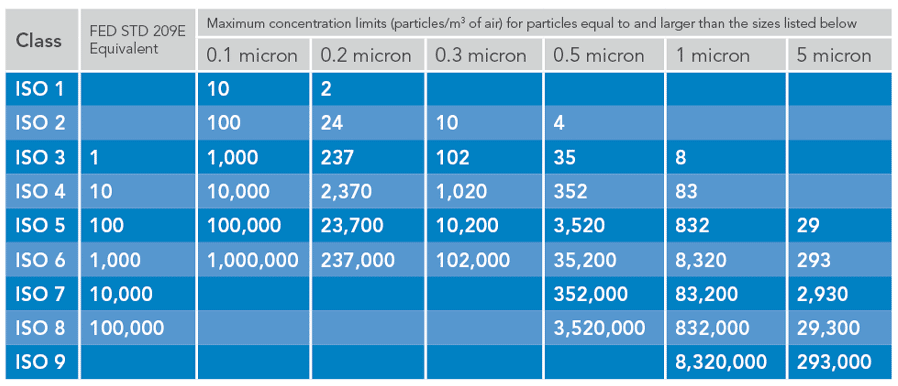 Concentration limits
-CEILING SYSTEMS,
System has been designed for the construction of false ceilings of Clean Rooms corresponding to the most recent and severe construction techniques, as well as to the most demanding conditions dictated for environments with the strictest Cleanliness Classes
-Walls
A hardwall Sandwich panel cleanroom is a top-notch solution in any industry where controlling particulate is a primary concern. Its superior
contamination, temperature and humidity control creates an environment for maximum productivity that complies with Class 1—Class 10,000 regulations.
-Doors
Sandwich, hinged doors, designed for use in controlled contamination environments, available together with our walls, or with the aid furnishing accessories from other suppliers.
Composed of coplanar surfaces, rounded-edged profiles, sealing accessories, interblock and closures, our doors are the ideal solutions for your Cleanrooms.
-Pharmaceutical EPOXY,
highest standard of seamless flooring
-Filters
A high efficiency HEBA particulate air filter is a type of air filter that satisfies certain standards and size depending on the dimensions of the rooms and nature of the designated class.
-Air shower Doors
To maintain the sterility of clean area personnel.
-Pass box
Which is distributed along the production line to improves the sterility of the product  during different production process.
-Lights and alarms.
Aerodynamic ceiling lights specially studied for Clean rooms and single-direction Laminar Flow Systems: their reduced width (50 mm) and the special shape of the screen give excellent airflow control with no turbulence.
The ceiling lights are constructed to permit the creation of rows of lights.
Light is distributed in a way to maintain good working conditions for the personnel and different types are dispersed according to nature of the clean rooms also the fire alarm signs are dispersed according to the CE standards.
-HVAC system
Efficient heating, ventilating, and air conditioning system supplies the clean rooms with necessary ventilation and air shower sterilization.
-Contamination control system
permanently ensure a sufficient level of cleanliness in controlled environments. This is accomplished by maintaining a computerised continues monitoring of the clean rooms and supplied with a contamination alarm system.
-Alarm system
A complete alarm system with a backup power system supplied with smoke detectors and lights.
-Sterilisation accessories
Such as air drying panels, overshoes utilities, personnel change wardrobes etc.